SINGLE SWIM
SATURDAY-SUNDAY
À la carte swims expire in 12 months from date of purchase.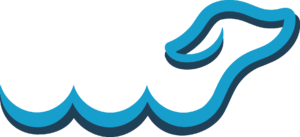 Monday-Friday Swims included every month
Upgrade to Weekend Swim for $10
Park access on days not swimming
Guests Swim (M-F) for $20

Splash N' Play Drop Off/Pick Up Service
SUPER SWIMMER
$240
MONTHLY PRICE
($20 Per swim)
PADDLE PAWS
$160
MONTHLY PRICE
($20 PER SWIM)

WET WHISKERS
$100

MONTHLY PRICE
($25 PER SWIM)
Members can use two swims back to back and create a full one hour swim session if your pup needs more exercise.
Group size is 1-3 dogs. Reservations required. Call 773-922-9282 or email swim@doggypaddle.com with any questions.
NOTICE:
Terms and conditions are subject to change without notice. All swims are 30 minutes. Indoor Park access included day of swim only unless you have the Super Swimmer membership.
REACTIVE DOGS:
Dogs who are not friendly with other dogs or who cause reactivity from not being spayed or neutered will need a Private Pool Reservation.
UPDATED RECORDS:
Negative Fecal Exam, Rabies, Bordetella, DHPP or DAPP
Puppies younger than 6 months: Bordetella.
Titer's are accepted.
For special considerations, please call 773-922-9282 or email swim@doggypaddle.com.
MEMBERSHIP:
Monthly membership price automatically recurs every month. There is no commitment and no cancellation fee. To cancel, you must provide written notice to members@doggypaddle.com 48 hours prior to your renewal date.
SPLASH N' PLAY SERVICE:
Splash N' Play service is available for 1 Hour or 2 Hours in addition to your swim. Splash N' Play is only available during limited hours. Temperament and attitude must be approved to be part of this special play group. Reservations are required.