SINGLE SWIM
SATURDAY-SUNDAY
À la carte swims expire in 12 months from date of purchase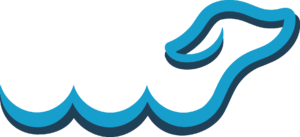 Monday-Friday Private Swims included every month
Bring a 2nd dog at no charge

Upgrade to Weekend Swim for $20

Additional Private Swims for $40

SUPER SWIMMER
$240
MONTHLY PRICE
$40 Per swim
PADDLE PAWS
$160
MONTHLY PRICE
$40 PER SWIM

WET WHISKERS
$100

MONTHLY PRICE
$50 PER SWIM
Members can use two swims back to back and create a full one hour swim session if your pup needs more exercise.
All swims are 30 minutes. Reservations required. Call 773-922-9282 or email swim@doggypaddle.com with any questions.
UPDATED RECORDS:
Negative Fecal Exam, Rabies, Bordetella, DHPP or DAPP
Puppies younger than 6 months: Bordetella.
Titer's are accepted.
For special considerations, please call 773-922-9282 or email swim@doggypaddle.com.
MEMBERSHIP:
Monthly membership price automatically recurs every month. There is no commitment and no cancellation fee. To cancel, you must provide written notice to members@doggypaddle.com 48 hours prior to your renewal date.
NOTICE:
Terms and conditions are subject to change without notice.